Posts Tagged 'HPE Discover 2021'
This is a duplicate of a high-performance computing blog I authored for HPE, originally published at the HPE Newsroom on June 14, 2021.
The new era of computing arrives with an increased emphasis on the importance of sustainability. Discover how HPE is delivering on its sustainability commitments with innovative, environmentally friendly HPC and AI solutions plus flexible as-a-service and financing options.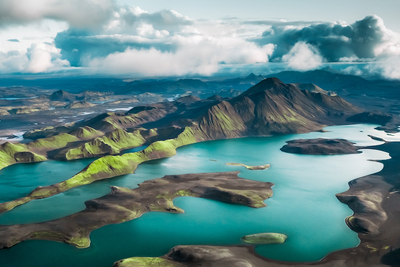 The data explosion is not slowing down. In fact, by 2025, IDC predicts that worldwide data will grow 61%, to 175 zettabytes (175 x 1021 bytes).1 This explosion of built-in intelligence, hyper-connectivity, and data from the edge is reshaping markets, disrupting every industry, and transforming how we live and work.
Answers to some of society's most pressing challenges across medicine, climate change, space, and more are buried in massive pools of data. As a result, everyone—from small private companies to the largest government labs—will need technology that can perform quadrillions of operations per second to turn massive amounts of data into actionable insights. These new converged workloads are creating new workflows that drive the need for real-time, extreme scale systems.
Welcome to the exascale era
This new era of computing is quickly becoming the new norm for modern business operations. As such, it it requires an extension of the power of supercomputing with the flexibility and extensibility of cloud technologies. The capabilities of these exascale systems can enable new areas of research and discovery that will support business imperatives for security, economic competitiveness, and societal good for years to come. In fact, HPC exascale technology powers research in the areas of climate study, renewable energy, new materials research that can be used in applications to more sustainable living.
Achieving these new levels of computing power proves energy intensive and calls for an approach addressing both the costs and environmental implications of this level of power consumption.
Processors are now exceeding 200W and GPUs are operating at over 300W with components continuing to get even more power hungry going forward. High-density rack configurations in the high performance computing space are moving from 20kW to 40kW—with estimates reaching up beyond 70kW per rack in 2022. With server lifecycles lasting three-to-five years, you need to choose systems and adopt cooling strategies that can stand the test of time while still performing at the highest levels.
In the quest for higher levels of performance, it can be easy to lose sight of the fact that efficient energy usage is a key enabler of the mission to accomplish more work in the same footprint for less cost. Energy efficiency of both the data center facility and the IT equipment itself is of equal concern to ensure that the majority of the energy consumed is put to good use for actual computing. In other words, the power that is delivered to the productive portion of the system is the power that matters most.
A holistic approach coupled with a strong commitment to sustainability
As leaders in the HPC industry, HPE is producing a new breed of computing systems that are more intelligently designed and efficient than ever before. Our HPC and AI solutions encompass a supercomputing architecture across compute, interconnect, software, storage, and services—delivered on premises, hybrid, or as-a-service
We are at the forefront of transforming industries with technology and enabling our customers to harness data at exascale to advance scientific discovery and solve the world's toughest challenges. HPE is an industry leader in sustainability, delivering customer outcomes with smart, future-proofed technology. By offering as-a-service, we are expanding options to access to these powerful solutions.
With each generation of HPC technology, we strive to dramatically improve the processing power of next-generation systems while reducing energy consumption. Our fresh approach to energy efficiency is based on an ongoing promise to fundamentally rethink the way large-scale systems are designed and built. For instance, to counteract the high amount of heat generated from the computationally-demanding activities, our solutions have liquid cooling techniques to efficiently cool large-scale systems, lowering energy needs and cost of operations.
This video confirms how and why sustainability is at the heart of our commitment to developing a high-performance computing ecosystem.https://cdn.embedly.com/widgets/media.html?src=https%3A%2F%2Fwww.youtube.com%2Fembed%2FYmoBQAnOozY&display_name=YouTube&url=https%3A%2F%2Fwww.youtube.com%2Fwatch%3Fv%3DYmoBQAnOozY&image=http%3A%2F%2Fi.ytimg.com%2Fvi%2FYmoBQAnOozY%2Fhqdefault.jpg&key=b0d40caa4f094c68be7c29880b16f56e&type=text%2Fhtml&schema=youtube
Sustainable supercomputing in action
HPE and Cray have over 70 supercomputers on the Green 500 list of the world's most energy-efficient supercomputers, with features that optimize energy effectiveness in order to do exponentially more with less.
Physical space is another major concern in the HPC community. All of our solutions are density-optimized to pack incredible performance into a small data center space. Our storage options also work to minimize space and power taken up by storage to focus the largest amount of performance output on compute. Our industry-leading designs can cut the amount of space needed to run operations by half, resulting in energy efficiencies, maximizing stability and sustainability and future-proofing customer operations.
From a software perspective, we offer customers the ability to automatically collect and analyze power metrics for all hardware—CPU, GPU, rack, chassis, nodes, rack AC, bulk DC, and CDUs. The software also supports HPE ARCS, so users can analyze the power and cooling metrics and react to preconfigured alerts such as water leakage, power supply failure, or overheating.
Additionally, we are starting to add ML AIOps capabilities to our HPC system management software which offers administrator monitoring and management of all aspects of a cluster, including power and cooling.
Supporting HPE's transition to an everything as-a-service company, HPC offers on HPE GreenLake. Our as-a-service model is enabling customers to reduce operational inefficiencies due to low utilization rates, overprovisioning and obsolete equipment by up to 30-to-40%. The good news is, the HPC community can now also leverage the benefits of this model.
Finally, we work closely with HPE Financial Services through the Asset Upcycling Services to help customers transition from their current infrastructure with responsible retiring, removal and disposal of IT equipment, and refurbishing IT to prevent the need for disposal.
Energy efficiency and environmental footprint play a crucial role in the long-term sustainability of HPC
Improving the energy efficiency of systems solving some of the world's most complex problems will guarantee the capacity to achieve even greater computing possibilities to drive positive social change.
At HPE, we have transformed all aspects of HPC to enhance computing power without prohibitive increases in energy that can lead to higher costs of operation and cause irrevocable environmental damage. We lead the market in energy efficiency research and power-efficient design.
Make no mistake. We are here to define the new era of computing.
This is a duplicate of a high-performance computing blog I authored for HPE, originally published at the HPE Newsroom on June 1, 2021.
Join us at HPE Discover 2021 to learn how innovative high-performance computing (HPC) solutions and technologies are driving digital transformation from enterprise to edge.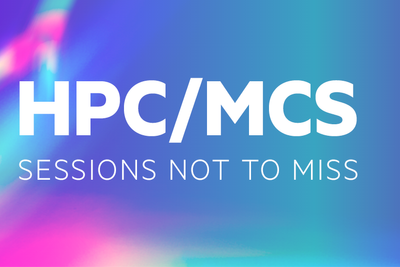 As our premier virtual event, HPE Discover 2021 is where the next wave of digital transformation begins—and high-performance computing is playing a critical role in that transformation. Join us for three days packed with actionable live and on-demand sessions, key announcements, and much more.
How HPC and supercomputing is accelerating digital transformation
Welcome to the exascale era, where HPE HPC solutions scale up or scale out, on-premises or in the cloud, with purpose-built storage and software. Today, HPC is powering innovation for artificial intelligence, scientific research, drug discovery, advanced computing, engineering, and much more. This means all your workloads within your economic requirements.
Ready to learn more? Here's a list of recommended spotlight and breakout sessions plus demos to help you plan your Discover 2021 experience—and dive into all things HPC.
Top recommended HPC sessions
Unlocking insight to drive Innovation from edge to exascale SL4447
The next wave of digital transformation will be driven by unlocking the full potential of data using purpose built software and infrastructure that speeds time to adoption and rapid scaling of HPC, AI, and analytics. Please join us to learn how HPE is enabling this data driven future from edge-to-core-cloud, at any scale—for every enterprise.
Challenges scaling AI into production? Learn how to fix them B4452
If you're struggling to unlock the full potential of AI, spend 8 minutes with us to learn how to move past the most common challenges and achieve AI at any scale.
Accelerating your AI training models B4424
Training AI models are often both compute and data intensive due to the massive size and complexity of new algorithms. In this session learn how new innovation from HPE workload optimized systems, such as in-memory capability paired with mixed acceleration, dramatically speeds up ingest and time to production for these AI models.
From the world's largest AI machines to your first 17″ AI edge data center DEMO4459
In the age of insight AI is everywhere. HPE provides end-to-end AI infrastructure for all environments for organizations of all sizes for all industries or mission areas. This session gives an overview of the portfolio and demonstrates AI solution examples from initial adoption to large scale production.
Unleash the power of analytics for your enterprise at the edge B4451
Unlocking insights from data has never been more critical. Soon the majority of new enterprise data will be created outside of the data center or public cloud, at the edge. Learn how HPE helps customers gain insights with AI at the edge in a variety of use cases and with the flexibility to consume as-a-service.
Hewlett Packard Labs and Carnegie Clean Energy revolutionize wave energy with reinforcement learning B4365
Wave energy capture brings the unique challenges of complex wave dynamics, modelling errors, and changes of generator dynamics. Hear from Hewlett Packard Labs and Carnegie Clean Energy on their mission to develop a self-learning wave energy converter using deep reinforcement learning technology—pushing trustworthiness in the next generation of AI.
Live demos
We will also be featuring live on-location demos at Chase Center and the Mercedes Formula 1 Factory, scheduled to take place on June 22 or 23 (depending on which region you're joining from). During the times specified below, HPE will have experts available to help answer your questions.
AMS: 11:00 AM – 11:45 PM PDT and 11:45 AM – 12:30 PM PDT on Tuesday (Day 1)
APJ: 2:30 PM – 3:15PM JST and 3:15 PM – 4:30 PM JST on Wednesday (Day 1)
EMEA: 12:30 PM – 1:15 PM CET and 1:15 PM – 2:00 PM on Wednesday (Day 1)
Interested in other sessions? We invite you to explore the full line-up of sessions on our content catalog and build your own agenda. You can also view the agenda for each region here.
Build your playlist
Want to build your own playlist? Here's how. Once registered for HPE Discover, log in to the virtual platform to view each of the keynotes, sessions, demos, etc. You can filter based on content type, areas of interest, or keyword search, etc. Then simply click on the "+" icon to add the item to your My Playlist. You can also download your playlist into your preferred personal calendar.
We look forward to seeing you virtually at HPE Discover 2021!